NEWS 2009

EXTREMELY EXCITING LITTER OF SIX PUPPIES WAS BORN!!!
3 girls & 3 boys


see more...



08.11.2009. CACIB VRTOJBA (SLO)
Ch. Amadar True Colours at Redwitch "Mitch" got CAC, CACIB, BOB & BOG-III
Judge: Mirjana Makević (SR)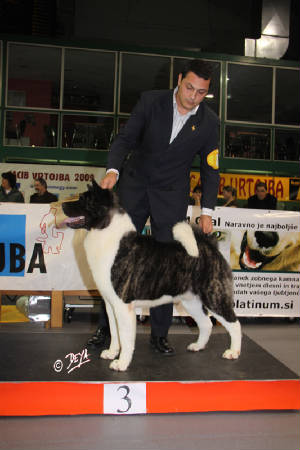 Successfully handled by owner...




October 2009
PREGNANCY CONFIRMED !!!!!!!!!!!!!!!!!!!!!!!!
PUPPIES DUE MIDDLE OF NOVEMBER,CHECK OUT OUR BREEDINGS PAGE




September 2009
Redwitch Dramma Queen "Keira" was mated to BISS/BIS Ch.
REDWITCH THE BEAT GOES ON
see more...




20.09.2009
We took our big boy
BISS/BIS Ch.Amadar True Colours At Redwitch "Mitch"


out after a short break of shows and he did it in style like always going BOB,res.BOG on Cacib Osijek.
Such a show-off
.



29.08.2009
REDWITCH DRAMMA QUEEN "Keira"
on her second show goes BOB from Intermadiate class and wins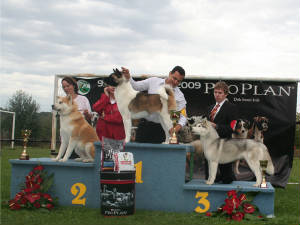 BOG!!!! on CAC Samobor again disturbed by her OWNER/HANDLER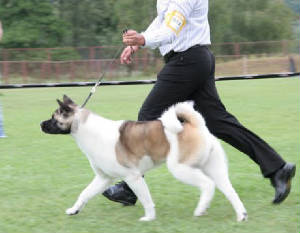 .



08

.08 2009
Our new star REDWITCH DRAMMA QUEEN "Keira" does the premiere on CAC Sinj in style going BOB from Intermediate class and like it was not enough goes on to win BOG and all that with disturbance of her OWNER/HANDLER




June 2009
new import REDWITCH DRAMMA QUEEN we would like to thank our great friends Redwitch akitas for our beautifull new girl,




16.02.2009.
Added new pictures of our

Cruis'n to Nekmar de Gabritho
"Panda"

Announcement
We will mate "Panda" (see more at puppy page)
with the top producer ever

Ch. Redwitch Feel Free To Stare
(pictured bellow)


We would like to thank our great friends and mentors Mrs. Jenny Killilea & Mr. Dave Killilea for helping us putting together this fabolous linebreeding and making it possible to use JC-the best

Akita

stud dog in the world. Thank you.



18.01.2009. CACIB LJUBLJANA (SLO)
Ch. Amadar True Colours at Redwitch "Mitch" got CAC, CACIB & BOB
Judge: Rajko Rotner




17.01.2009. CACIB LJUBLJANA (SLO)
Ch. Amadar True Colours at Redwitch "Mitch" got CAC, CACIB & BOB
Judge: Norman Deschuymere

After a grand finnale of the last year,
2009 started successful as well